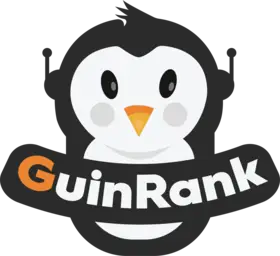 About Us
Thanks for using our products and services ("GuinRank"). The Services are provided by GuinRank, Inc
By using our Services, you are agreeing to these terms. Please read them carefully.
We, at GuinRank, have put the best effort to create a tool-set that will help you rank and monitor your sites better.
Let me tell you this, it's been a challenging yet a great ride so far.
Our enthusiastic team has been working continuously on managing and improving the software, being permanently connected to the newest updates from the digital marketing industry.
Our goal is to add value to your business by providing actionable insight and a 360 view of all your marketing related data, using unique and cutting-edge systems to process it.
Description of GuinRank Services
GuinRank provides users with access to a rich collection of resources (including but not limited to Keyword Research tool, content optimization tool, Content Rewriting tool, and Content Translation) related to SEO content marketing, SEO copywriting, Search engine optimization, and Google Ranking algorithm.


You also understand that the Service may include certain communications from GuinRank, such as service announcements, administrative messages and that these communications are considered part of GuinRank free registration and paid subscriptions. Unless explicitly stated otherwise, any new features that augment or enhance the current Service, including the release of new GuinRank properties, shall be subject to this Agreement.

You are responsible for obtaining access to the Service, and that access may involve third-party fees (such as Internet service provider or airtime charges). Additionally, you must provide and are responsible for all equipment necessary to access the Service.


About these Terms

We may modify these terms or any additional terms that apply to a Service, for example, reflect changes to the law or changes to our Services. You should look at the terms regularly. We'll post notice of modifications to these terms on this page. Changes will not apply retroactively and will become effective no sooner than seven days after they are posted. However, changes addressing new functions for a Service or changes made for legal reasons will be effective immediately. If you do not agree to the modified terms for a Service, you should discontinue use of Service.
These terms control the relationship between GuinRank and you. They do not create any third party beneficiary rights.
If you do not comply with these terms, and we don't take action right away, this doesn't mean that we are giving up any rights that we may have (such as taking action in future).
If any of these Terms and Conditions are rendered invalid or void, the other Terms and Conditions will remain in fact.
The section titles in the TOS are for convenience only and have no legal or contractual effect.