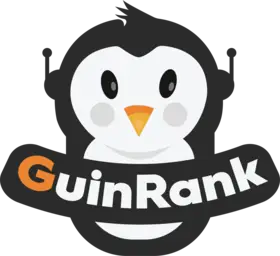 Discover the benefits of the Unique Word Counter Tool and how it works. Perfect for students, bloggers, and professionals! Learn more in this article.

Optimize your website's SEO performance with the Code-to-Text Ratio Checker. Get the perfect HTML code-to-text ratio for higher rankings and maximum visibility.

Learn how a speech-to-text tool online can help you save time, increase productivity, and improve accessibility. Discover the benefits, features, and best practices.

Discover how GuinRank's online notepad tool can help you stay organized and productive personally and professionally. Learn the best tips and tricks.

Use the GuinRank SEO Chrome Extension and enjoy the amazing features that allow you to optimize your YouTube videos and articles to rank higher in Google search results.

Use GuinRank's URL encode decode tool to encode and decode URLs properly. The tool is quick and easy to use by web developers.

Domain age checker helps you to know the date of booking and expiry of the domain and its age and whether it works or not, know the details of the domain accurately before buying.

GuinRank's word count tool is the best way to stay productive and estimate your typing time. Use this word counter tool to quickly and easily analyze the number of words in a text.

Using content writing tools for SEO and marketing will save you time and increase your writing productivity. Choose the right content tools to get started.

Use the best SEO tools for your site to improve the visibility and ranking of the site in search engines, get real customers and increase awareness of your brand.

Speech to text online professionally with The Guinbox online notepad app with recognition technology To help you complete many tasks.

Try GuinBox online notepad now for text creation and editing notes; you can install it on your smartphone and use it online and offline.

We guide you through a collection of the best content optimization tools. Please get to know them and write optimized content that competes and tops the search results.
AddOns-9-->
AddOns-12-->